Today's consumer wants the four I's: Immediacy, Individualization, Interactivity, and Immersion.
Everything from AmazonNow to Postmates has created this "see now, need now" type of environment that marketers and brands are trying to keep pace with.
It makes sense then to see an explosion of video advertising that supports our behavior as consumers. This format gives us the 4 I's on a platter and most brands can see that. But understanding video ads, how they work on different social channels, and how to translate that info to impact your bottom line can get confusing.
Don't worry though – we've got all that covered and more.
You're welcome.
I. WHAT'S THE BFD WITH VIDEO & VIDEO ADS?
II. EXACTLY WHAT KIND OF VIDEO ADS CAN I RUN ON FACEBOOK AND INSTAGRAM?
     (A) Facebook
     (B) Instagram
III. VIDEO AD SPECS FOR FACEBOOK AND INSTAGRAM
IV. HOW TO CREATE VIDEO ADS THAT TRANSLATE ACROSS FACEBOOK AND INSTAGRAM
     (A) Gifs
     (B) Slideshows
     (C) User-Generated Content
     (D) Full On Video Production
V. HERE'S HOW TO PUT ALL THIS INFORMATION OVERLOAD INTO ACTION
     (A) It Doesn't Have To Be The Big Blockbuster Film To Do Well
      (B) Know Your Audience
     (C) Fitting A Round Peg Into A Square (or Vertical) Video
     (D) Thumbnail Testing: Getting A Lot From A Little
     (E) Bring In Da Funk, Bring In Da Noise – How Sound Affects Your Videos
     (F) To Optimize for Video Views or Conversions – That Is The Question
     (G) Sequencing Is Smart
     (H) Maximize for Mobile

WHAT'S THE BFD WITH VIDEO & VIDEO ADS?
IAB recently reported that 80% of marketers plan to increase their digital video spend even before the end of this year. Brands now spend over half of their digital budgets on video ads, and that spending will see double-digit growth every year through 2020.
While branding marketers saw immediate potential as video began its ascent in 2015, direct response marketers were initially more wary and originally didn't see strong returns.
We totally get that! We didn't see great numbers at first either, but that's all changed.
So why is everyone making it rain on video ads?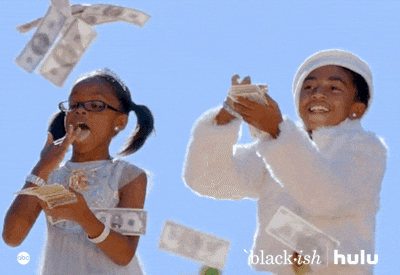 Because the data keeps proving they're effective.
But knowing that video ads are effective and actually understanding the nuances required to use them across social advertising channels are two different things.
Let's break down the who, what, where, why, and how of video ads on Facebook and Instagram.

EXACTLY WHAT KIND OF VIDEO ADS CAN I RUN ON FACEBOOK AND INSTAGRAM?
Facebook
Obviously, Facebook is the granddaddy of all social platforms.
Almost 70% of marketers in the US are running video ads on Facebook.
It's not just marketers that are confident Facebook video ads are driving purchases, it's consumers too. Putting their money where their social media is, 64% of people said they made a purchase after watching a video ad on Facebook.
We've seen the success of video ads on Facebook for a while now. From a subscription box that saw a 130% increase in new subscriptions and a 41% increase in conversion rates to a higher education brand that saw a 40% reduction in lead costs when using video compared to other static ad types, the proof is undeniable.
Facebook also seems to be the lone social platform that's promoting longer form videos. Most recommended best practices for direct response video ads on any platform suggest keeping them to 15 seconds, and definitely no more than 30. But Facebook has changed their algorithm so as not to penalize longer form videos.
As mentioned in a recent Up Your ROAS podcast, some brands have even seen success with 3 minute long videos
On Facebook, there are three placements for video ads:
(1) The video ads that appear in your newsfeed
The standard video ad that you see in your Facebook newsfeed really began gaining traction in spring and summer of 2016. Video assets can be used in Facebook link ads or as part of a carousel, Collection or Canvas ad.
The one major difference is that Canvas ads are exclusively seen on mobile, whereas carousel and link ads can be seen on desktop as well.
(2) "Ad breaks" that appear during Facebook Live videos
Facebook introduced Live Video and unsurprisingly, they were prepared to monetize it pretty quickly with ads. These ad breaks, aka mid-roll ads, have seen a good response with one study finding a 90% completion rate on average, which makes sense since the ads themselves are unskippable.
Revenue generated from the ad breaks is shared with the Pages and Profiles broadcasting on Facebook Live, the details of which are fairly limited. This placement is still in beta and isn't available for most brands to participate in yet.
As always, we'll update this post once we know more.
How To Use These Videos Right
Facebook Newsfeed Video Ads:

You have the space for both a headline and body text, so use this extra room well.
If you're a big fan of emojis, showcasing them in the body text is an excellent choice.
Facebook Live Video Ads – "Ad Breaks":

As these are still in Beta testing, we are not at liberty to discuss current best practices.
However, following similar practices to Instagram Stories Video Ads is an excellent place to start.
We will update this once these ads are available to all advertisers.
(3) Facebook Audience Network (FAN)
Video ad display via FAN hasn't been as widespread as on Facebook "proper" and Instagram.
Facebook Audience Network shows video ads across an array of both mobile apps and websites of publishers who use Facebook's ad network.
You're currently able to run video ads via native placements or as a banner ad, both on desktop and mobile, and in-stream ads will be rolling out soon.
Brands will often select an automatic placement for their video ads, which allows them to run across any of the supported formats and placements.
Here's a handy chart that explains where and how your video ads will run depending on your ad objective.
From our point of view, the effectiveness of FAN varies, and it depends heavily on how much volume you can get.
FAN isn't our distribution method of choice for a number of reasons:
First, if you're using oCPM bidding, there isn't enough qualified click-based traffic that makes it worth your while.
Second, despite the fact that you can create exclusions for displaying your ad on FAN, brands are worried about not having direct control over their placements. We've even pulled FAN for a few of our clients because they are fearful of showing up on certain sites that have become persona non grata.
The use of video ads on FAN is definitely not a go-to recommendation and likely isn't worth much of your efforts at present.

Instagram
Unlike other social networks, Instagram already has a leg up being owned by Facebook. After being acquired, Instagram gained access to Facebook's historical demographic and behavioral data on their millions of users, their already structured ad system, and the company's know-how about monetization.
The ability to plug & play Facebook's tracking and auction functionality also puts Instagram in a close second in reach for video advertising.
As an expected bonus, you can create a single ad and serve it on both platforms simultaneously, saving you time and money.
Not only do 67% of marketers believe that video ads on Instagram drive purchases, but half of them also say they plan to increase their spending on video ads on Instagram this year.
Again, we have seen the success that Instagram video ads can create.
Most recently, by combining video ads on Instagram with an interactive content campaign, Laseraway saw a 52% decrease in their CPA, with a 113% increase in their conversion rate, plus 373% more conversions!
You can find Instagram video ads in two locations (similar to Facebook video ads):

(1) As part of the regular Instagram feed or
(2) In between users' Instagram Stories.
People are flocking to Instagram; they have blown past Snapchat with 250 million daily active users as of the middle of June 2017.
Never ones to waste an opportunity, the recently launched Instagram Stories has included full-screen ads just a few months after introducing the Stories feature.
Similar to "ad breaks" on Facebook, the mid-roll ads between Stories on Instagram include the ability to target consumers and later measure your campaign results. Those results are based on what you're looking to do: drive video views, traffic, conversions, or mobile app installs.
How To Use These Videos Right
Instagram Newsfeed Video Ads:

This is the one time that using hashtags in your copy is recommended. #blessed
Keep your copy even shorter than you would on Facebook.
This space is small and you need to say more with less.
There's also no headline text like in a Facebook ad, so if you have an offer or other important information that you normally put in the headline, you'll want it in the body here.
Do emojis make you feel ?? Then you'll be thrilled that this is an excellent place to use one or two well-placed emojis.
Instagram Stories Video Ads

Most notably, they are vertical videos only, so that makes them unique between both Instagram and Facebook Newsfeed ads.
There are no CTAs or headlines available, so if you have something you want to say in writing, you need to make sure you have it in the video.
Even more so than with regular Instagram Newsfeed video ads, you need a video that's going to keep the user focused so they don't swipe out of it. Many brands use color and dynamic action in their videos to accomplish this.
Potentially even having a text overlay with your CTA can be the way to go.
As Instagram began (and remains) a visual platform, videos here make perfect sense for brands.

VIDEO SPECS
While Facebook can support many different sizes, dimensions, aspect ratios, overlays, etc. (and we outline ALL of it here), we included at the top our specific recommendations when creating videos with Facebook and Instagram advertising in mind.
HOW TO CREATE VIDEO ADS THAT TRANSLATE ACROSS FACEBOOK AND INSTAGRAM
There are so many ways that brands and marketers can create video ads, and very few of them require a massive budget and production team.
The beauty of video – and something that so many advertisers still get hung up on – is that it doesn't have to be polished. It doesn't have to echo the big budget, high production TV ads that require a lot of time and resources.
That's why video impressions are affordable right now. Many advertisers can't get beyond this mindset and instead default to using link ads and carousels; they are less intimidating ad types that seemingly require fewer resources. Thus, if you're using video advertising, you're likely to get better delivery at lower costs.
Now, the conventional wisdom is to test a new ad type before you start putting a significant amount of your budget into it. If you don't have existing video assets to use or borrow from, and you can't break from the idea that video has to be this polished, TV-ready piece of creative, the first few video creative types below are by far the easiest way to test video without actually spending a lot of time or money creating one.

Gifs
Yes, those same things that I employ with frequent enjoyment in these blog posts can also be used to promote your products or brand on Facebook or Instagram.
Most graphic design professionals (including our own) use Adobe Photoshop to make them.  Even if you're riding solo, you can use websites like Gifmaker or Giphy to create your own.
Repurposing video assets you already have or even still images into gifs means you're able to churn out video content quickly.
It doesn't hurt that people love gifs and when they can enjoy them quickly as they scroll through their newsfeed, it means your ads are capitalizing on that affection to (hopefully) capture attention and clicks.

Slideshows
Similar to gifs is the use of rotating images and slideshows as videos. By taking normally static images and adding in transitions, music/voiceovers, and text, you're able to turn them into a video ad.
Depending on what you need, you can use a program like Adobe Premiere to create this type of video. This program allows you to add in things like image fade out, music, text overlays, and more.
If you're not quite as design savvy, Facebook has its own "Creative Hub" with an image slideshow tool for creating videos as well. Many of our own optimizers have even used it by uploading images and allowing this tool to create a slideshow for them.
We also use Nanigans' Campaign Management interface to create slideshows, including this example for luxury shoe brand M. Gemi.
By repurposing the static images we already had from their link ads, we were able to build a slideshow easily.
These slideshow ads not only increased their conversion rate 33% but also decreased their CPA by 10%, all without M. Gemi having to create an actual video.

User-Generated Content
Another great way to both keep costs low and still generate a significant amount of engagement is to repurpose your brand's user-generated.
I'm not going to pretend that we know the ins and outs of monetizing user-generated content from your customers and fans (get the basics here) but if your legal team gives you their blessing, using this kind of content can lower your costs dramatically since you're repurposing videos that others have created.
Our favorite way to repurpose user-generated content is by using influencer testimonials. If you've already been working with influencers (or read our Influencer ebook), you know that they can help you create a sense of authenticity and trust around your brand as well as provide niche-specific expertise.
Almost three-quarters of consumers have said they value the opinions of others online, even if they don't know them!
No matter your vertical, influencer generated videos as ads can help you in a couple of ways:
Those who already are familiar with the influencer may find that their endorsement gives your brand or product clout that you didn't have before in their eyes;
Video ads that are generated by influencers can create a sense of authenticity and connection that even for audiences who aren't familiar with the influencer can feel a stronger sense of connection with your brand than they would if they had encountered your brand through traditional advertising
Obviously, ensuring you have a firm contract that allows you to repurpose an influencer-created video into an ad is required. But as long as you have that and an engaging influencer, all you'll need to do is translate that video into an ad. Merely layering text can turn the influencer created video into a fantastic video ad. With a little bit of design savvy (or just teaching yourself how to get around Facebook's Creative Hub), you can let the influencer handle the process of creating the video while you're able to use it for compelling video ads."
But you don't need an influencer to create an authentic and engaging video. Sometimes all you need is your phone and some perfect timing, and you'll capture the magic.
That's what Butcherbox did when the founder filmed his daughter having a meltdown over her lack of bacon. (Let's be honest: we've all been there.)
Tag your friend that loves bacon as much as our daughter Marley!Order a ButcherBox using the link below and receive 20 (2oz each) 100% grass-fed sliders and 10oz of uncured, no sugars added bacon for FREE, perfect for the grilling season!!https://getbutcherbox.com/get-started/?exclusive_offer=971312

Posted by ButcherBox on Friday, June 24, 2016
One little tantrum turned into a massively engaging video ad for Butcherbox and led to it becoming their longest performing ad since it continued to usher in new subscribers.
Whether you have influencers creating videos that you can turn into video ads, or you just happen to have your smartphone with you at the right moment, user-generated content can give your brand an aura of reliability and authenticity – both of which are known to move users to have a stronger affinity for your brand.

Full On Video Production
I'm not going to spend too much time on this other than to say if you can afford to create a full-on video production, then you should do so!
While we've discussed a variety of ways to create videos without hiring a camera crew and turning the video into a work of art, that isn't to say that full productions aren't great at promoting you and your brand.
If you have the manpower, know-how, and budget required for this high-level version of a video ad, then use it to the best of your abilities.
One extra perk that this level of production can give your brand is a plethora of creative to iterate from, even if you only do one video shoot. You can use a longer form video in full as well as split that up into 15 or 30-second pieces. Those 15 to 30-second video ads can then be more narrowly targeted based on the messaging, the products showcased, etc.
Your video ad doesn't even have to be directly about your product. Founder stories or behind the scenes videos can be equally engaging.
One of our clients produced a branding video that described the company's mission and the impact they were making across the world. Their company had set a specific donation milestone and wanted to share their excitement when they achieved that goal. While creating the video was time intensive, taking months to shoot it and do post-production work, the brand successfully packaged up their excitement and celebration into a 3 minute, 24-second video.
Because this video was more about the story of reaching the company's goal versus traditional direct response, our ad ops team optimized for video views over conversions (which we'll discuss more below).
Guess what happened?
Organic engagement surpassed anything their company had ever seen. This video connected with people, it was moving AND funny, and though it wasn't the original objective, it was driving sales.
Though the creative went against all the direct response best practices we know (long-form video, no direct call-to-action), the performance of this video ad proved how organic engagement via the viral nature of comments, likes, and shares could join forces with increased conversions to lower CPAs.
To date, it's been the longest-running and highest-performing piece of ad creative for this brand. Testing thumbnails with the same video have ensured we capture more people who scrolled past the first time.
This example proves that even if you invest heavily into creating a single video ad, you can turn it into a gift that keeps on giving.

HERE'S HOW TO PUT ALL THIS INFORMATION OVERLOAD INTO ACTION
If you're still reading at this point, congratulations! I'm so touched that you've stuck around.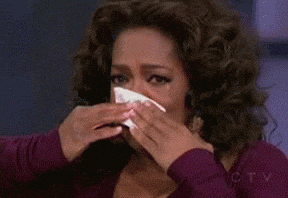 Here is where we get into the juicy details of the steps you can take today to work on earning your best ROAS from your video ads.

(A) It Doesn't Have To Be The Big Blockbuster Film To Do Well
Your video does not need to be a giant blockbuster production to succeed. Sure, it's awesome if you can afford to do that, but it also doesn't mean you shouldn't create and test video ads if you can't.
Getting into the game is far more important than waiting until you can pay for a massive blockbuster of a film for your product or brand.
Testing with less expensive and resource-intensive video ad creative could drive the sales needed to be able to hire that camera crew for your next foray into video ads.

(B) Know Your Audience
Not only does this theme come up consistently in every podcast we've done, but it's proven time and again in the data as the best way to maximize your ad spend.
While the recommended best practices for video ads across Youtube, Facebook, Instagram, and Snapchat all say to run ads of 15 seconds or less, there is a caveat.
As two of Facebook's engineers said, brands should stay focused on creating video content that is relevant and engaging to your audience.
Even if you know your audience has the attention span that maxes out at 15 seconds, there's a lot you can still do in that time.

(C) Fitting A Round Peg Into A Square (or Vertical) Video
The visual difference between a square video ad and vertical one is pretty clear. And just in case it isn't, here's a graphic to help.
How mobile feeds and desktop feeds render square video is pretty straightforward as well.
Vertical video ads, however, render differently for mobile versus desktop. On Facebook's desktop news feed, vertical videos appear with bands on either side that are blurred out to compensate for the height of the creative and the width of the news feed.
Square video's 1:1 aspect ratio has been the go-to size for some time: View-through rates for square video are 54% higher in the first 10 seconds than any other size, and your potential consumers are 67% more likely to watch a square video through to the end than a horizontal one.
Square video ads have also "led to 2x [the] impressions and a three-point increase in ad recall" in one case study.
Even better for you, by creating a square video, you can seamlessly use that video asset on both Facebook and Instagram feeds.
But while it's cool to be square, vertical video is booming with the ascent of Instagram Stories (okay we'll give Snapchat some credit here too), where vertical video ads literally take up a user's entire phone screen.
Vertical videos are gaining momentum for a good reason:
94% – Amount of time smartphone users hold their phones vertically
2x – Amount millennials are more likely to be focused on a mobile video then video played elsewhere
9x – Amount vertical video ads are watched all the way through versus horizontal ads
We've seen significant decreases in CPL costs with vertical video ads served to mobile audiences. Regarding generating cost-effective leads, using vertical videos for one of our clients not only increased their CTR by 33% but lowered their CPL by 15%.
Desktop is a different story, at least for right now. While some vertical videos have beat out square ratio on desktop Click Through Rate, down funnel metrics still favor square videos.
So if vertical videos perform better downstream for mobile audiences and square videos perform better on desktop, which format to use for your video ads?
Well, if you manually break them out across mobile and desktop placements, then focusing your vertical videos on mobile is a smart decision. You may even know, like some clients of ours, that mobile acquisition efforts just do not deliver the quality you need – in that case, stick to desktop and thus stick to square.
But if Placement Optimization is more your thing (allowing Facebook to serve your ads where it is most likely to help you reach your objective), the video ad creative you use all depends on your audience and your goals.
For example, if your target audience is females, ages 18-34, it's no surprise that the vast majority of them are on mobile (#millennials). It makes perfect sense then to meet your consumers where they are and use the aspect ratio that will resonate most – vertical video.
Likewise, if you're running a mobile app install campaign, it makes sense that you'd only be targeting mobile audiences and therefore should use vertical video.
However, if you don't break out your delivery by device and you don't have an obvious argument for a vertical video ad, we still prefer to default to a vertical aspect ratio. The benefits of getting better delivery to larger volumes of mobile audiences outweigh the slim performance drop-off you might see when running vertical on desktop.
If you can do it at scale, utilizing both vertical and square videos strategically and specifically where they are best suited is your strongest move, but if you have to pick one, vertical is the way to go according to our data.

(D) Thumbnail Testing: Getting A Lot From A Little
If you have the budget, then you need to be testing your thumbnails – it can be the difference between someone staying to watch your video or not.
We tested this with an educational subscription box for kids, even using images that weren't stills cut from the video. Instead, we created images to showcase the theme of the video.what the video would be about.
We were able to use what we'd learned through creative testing of image link ads and apply it to video ads by assigning a more compelling thumbnail image at the start of the video.
Whether you create an entirely new image or test out different stills from your video, the important thing is to understand what your audience is engaging with as that is ultimately what drives CTRs up and CPCs down.

(E) Bring In Da Funk, Bring In Da Noise
The debate over videos autoplaying with the sound on or the sound off continues to rage, with passionate advocates (and data) to support both sides.
But the way in which the user hears a video's sound and how exactly the videos play their audio is different between Facebook and Instagram.
On Instagram, videos currently autoplay without sound. However, if you decide to select to play the sound on one video in your feed, all other videos in your feed after that will also autoplay with sound (so tap wisely). You still have the option to turn the sound off manually again and that will also apply to any other videos you later play while still in the app.
It should be noted that the entire app resets to the default of silent autoplay when you close it. Since you don't know if your ad is the one before or after the user may choose to play sound (or maybe it's the ad that gets them to turn it on!), you'll want to be prepared for both.
When it comes to Facebook, turning down the noise isn't quite as simple. First, all videos autoplay with the sound on unless your phone is on silent. You have the option to turn off sound permanently within your settings.
As an advertiser, you won't know if a potential customer sees your ad when their phone is on silent, has the sound on, or has permanently disabled the sound function. This is why you always should prepare for both sound and silence.
What does this mean in practical terms? Your ad needs to capture your potential consumer's interest with the sound on, but be equally engaging even with the sound off.
While tricky, options such as including captions of what people in your video ad are saying, or highlighting important points and data with text can provide clarity for viewers whether they are watching it with sound or not.

(F) Picking Whether To Optimize for Video Views or Conversions
For DR purposes (where we focus exclusively), you're likely going to want to optimize for sales, lead generation, or app installs, but that may not always be the case.
There are times when optimizing for video views may serve your marketing objectives better.
First, are you looking at engagement or conversions as your main KPI for your campaign?
If it's conversions, obviously you want to optimize for that. But if it's engagement, you want to optimize for video views.
Second, is your product expensive or one that will require a longer consideration time?
Optimizing for video views is often a cheaper way to expose your brand to a more engaged audience because Facebook's algorithm will work to reach the audience that's most likely to view your video for at least 10 seconds (or its total length, whichever is first) versus a down funnel conversion. This method can be a way to start the discussion with your potential customer and then nurture them down the funnel to convert (which we'll tackle below).
Third, is your video taking off organically ("going viral" as the kids say) and therefore may strike a chord with audiences if more widely distributed with ads?
If that's the case, you may be interested in sharing the video to get as many impressions as possible because you have a suspicion it will also back out into conversions. This is another time you'd pick optimizing for video views over conversions.
Lastly, you may be a big budget brand with the money to spare, and you want to increase awareness for your company or product. Not knocking branding as the counterpart to DR, but with your eye on impressions & reach vs. cold hard sales or lead gen, be sure to consider yourself #blessed as you pick optimizing for video views for this reason.
No matter what you optimize for, you always want to be sure to select to include a Call to Action on any of your video ads.
(G) Sequencing Is Smart
If your product is expensive or needs a longer consideration cycle, sequencing your video ads works to nurture your customers down the sales funnel.
The most important part of sequencing your videos is that it allows you to segment audiences based on view time or intent. This means you can take the users who are showing high intent with longer view times, and target them more directly (and bid higher to increase your efficiency), while bidding lower for the low-intent/low-time viewers.
That strategy can save you time and money as you move the higher intent consumers down your sales funnel and focus your funds and efforts on getting them to convert.

(H) Maximize for Mobile
This last point is also one of the most crucial to guaranteeing success for your video ads.
Facebook clocked in at 1.15 billion daily active users on mobile back in December 2016, a 20% increase from the previous year.
Instagram isn't far behind with 700 million users overall and 250 million daily Instagram Story viewers, which notably is exclusively viewable  on mobile.
All of this means that your creative, your landing pages, and your websites need to be optimized for a mobile screen.
As Facebook experiments with the most optimum video ad experience for consumers, your video ads at the present moment show your lander beneath the video once people click to play your video – requiring them to click even fewer times before they're able to purchase the product or fill out a lead form.
Thus, keeping your load times short and your consumer's experience seamless can make or break whether your entire video ad succeeds; if your site displays terribly or takes forever to load, all the people that Facebook is spoon feeding to your site will be worthless.
You'll end up wasting money even if you have the world's best video, so make sure every aspect of your ad, from the video to the landing page or website is a smooth process for your mobile customer. Without that, reading this entire article was one big waste of time.
CONCLUSION
It's beyond obvious at this point that video is here to stay and is only expanding its reach by leaps and bounds.
We've tried to capture every component of video ads into one spot so that you can understand every aspect from the specs on the actual ad to how to use video ads to scale your company. We've been on the front lines of video since it first came on the Facebook ad scene, and we'll continue to report back all of the ways that it's changing the game and why that matters.
Use this post as your go-to resource for why video ads are important, the different methods you can use to create them, and the best ways to use those ads to your brand's advantage.
Last updated October 2017